Highland Park Sprinkler Repair Service
Bringing Life Back to Your Lawn – Expert Sprinkler Repair & Maintenance
Irrigation system repair & maintenance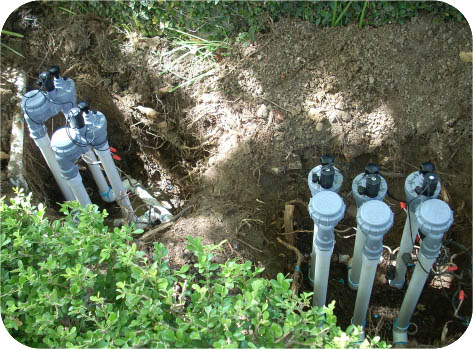 We specialize in diagnosing and repairing a wide range of sprinkler issues, ensuring optimal water efficiency and even watering. Our experienced technicians utilize advanced tools and techniques to provide prompt, effective solutions. From addressing leaks and pressure imbalances to optimizing system performance, our sprinkler repair services are designed to keep your lawn lush, vibrant, and thriving.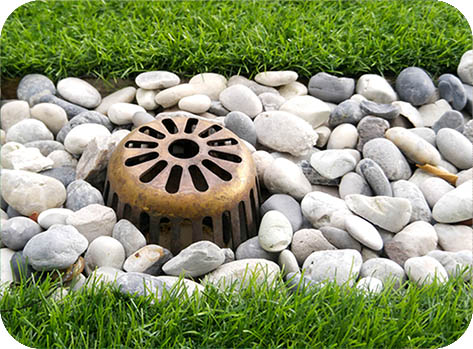 Facing water-related challenges like soggy lawns or basement flooding? Our expert team at Highland Park Sprinkler Repair is ready to help. We offer comprehensive drainage services, designing and installing systems that effectively manage water on your property. From French drains to surface and subsurface solutions, we ensure a dry, healthy landscape, protecting your property against water damage.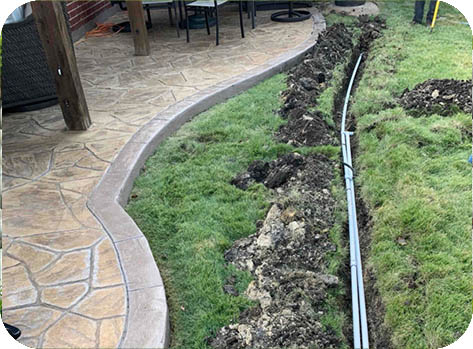 Our team of experts will design an efficient system tailored to the unique needs of your property, taking into account factors like plant types, soil condition, and local climate. From drip irrigation systems for water-saving precision to pop-up sprinkler systems for broad coverage, we implement solutions that optimize water usage and promote a healthy, thriving landscape.
Save Money and Conserve Resources with Our Expert Sprinkler Repairs
Our expert sprinkler repair service is dedicated to keeping your lawn lush and healthy. We diagnose and repair a range of sprinkler system issues, from leaks to controller problems, enhancing water efficiency in the process. Our skilled technicians are committed to quality workmanship and prompt service. Trust us to maintain your sprinkler system's peak performance, ensuring optimal hydration for your landscape while saving water and money.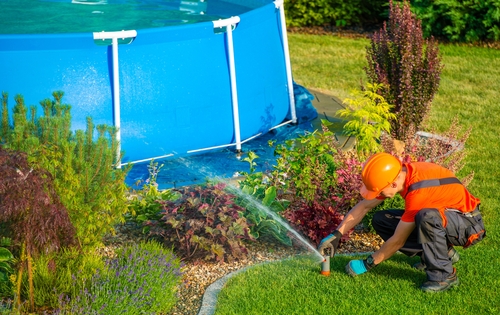 Why Work With
Highland Park Sprinkler Repair
Sprinkler Repair Testimonials
Our sprinkler system was suffering from numerous leaks and low water pressure. The team from Highland Park arrived promptly and got to work immediately. They not only fixed the problem, but also took the time to explain how we could better maintain our system to avoid future issues. Our lawn has never looked better! Their service was truly top-notch.
I'm very impressed with Highland Park Sprinkler Repair. They transformed our faulty sprinkler system into an efficient and reliable one. The water bill has decreased significantly, and the garden is thriving. Excellent service, highly professional team, and very reasonable prices. They truly care about their customers.
After dealing with inconsistent watering and dead patches on our lawn, we called in Highland Park Sprinkler Repair] for sprinkler repair service. Their skilled technicians not only diagnosed and fixed the problem swiftly but also optimized our entire system. Our lawn is now evenly watered and healthier than ever. We can't thank Highland Park Sprinkler Repair enough for their fantastic service!"
A description of your blog and what the visitor could expect to find in it. Blog post excerpt [1-2 lines]. This text is automatically pulled from your existing blog post.
Read More
Blog post excerpt [1-2 lines]. This text is automatically pulled from your existing blog post.
Read More